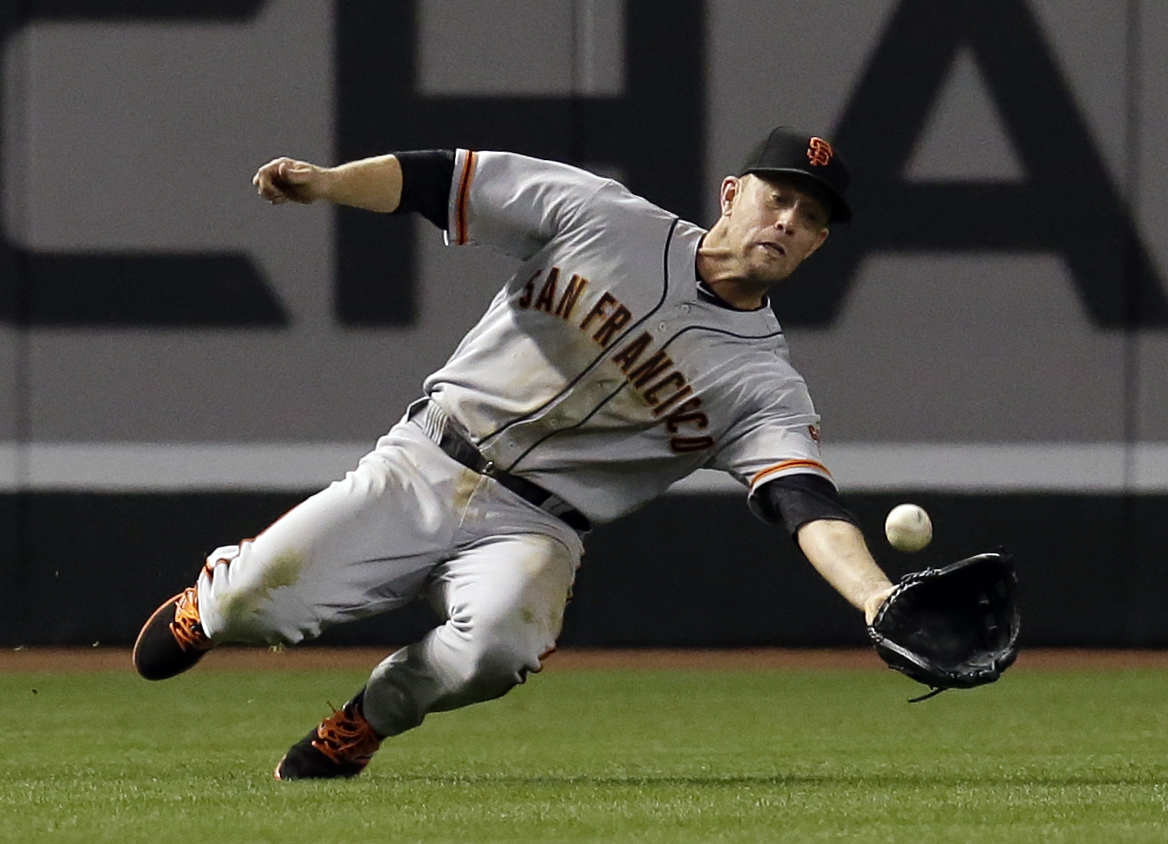 The San Francisco Giants signed Aaron Hill as a veteran depth presence. Somehow, he's been given a much bigger role over the first few weeks of the season. But frankly, he's not the person that deserves those roles.
When the San Francisco Giants signed Aaron Hill, it was basically a veteran upgrade to Kelby Tomlinson. They knew what they were getting. His major league track record is pretty solid, and he can play all over the infield. But, that's about it.
I know the title seems a little harsh. He's a good vet, and definitely deserves to be on this roster (at least at the moment). However, giving him chances to bat leadoff, or cleanup, before other deserving people is almost a betrayal to the players who have been in this organization, and proven themselves in those situations.
Let's take a look at who all was available last night to hit leadoff OTHER than Hill:
I could list Gorkys Hernandez here, but he's frankly no better option than Hill at the leadoff spot. But we're looking at Joe freakin Panik. The guy with a career OBP of .344, career batting average of .281, career BABIP of .300, and a K% of less than 10%. He was batting eighth last night. Why? Why have him down there? In …
Read Original Post at
http://aroundthefoghorn.com/2017/04/20/san-francisco-giants-why-aaron-hill-leadoff/

Sports Media 101 searches and spiders for news it aggregates from across the web about your favorite sport or sports team. This article is originally posted at another site not affiliated with Sports Media 101. The portion of the article posted here is to provide a sample of the content available at the linked site. Please click the link to read the full article. Sports Media 101 does not claim any ownership to the content and all rights are retained by the original copyright owner.
Tags:
Aaron Hill
,
Editorials
,
Eduardo Nunez
,
Gorkys Hernandez
,
Joe Panik
,
Kelby Tomlinson